Individual Retirement Accounts (IRAs)
Learn about the different types of Individual Retirement Accounts (IRAs), including Traditional, Roth, SEP, and SIMPLE, and their benefits for retirement savings
"SouthStar Bank is one of the nicest banks around, both in terms of its people and facilities. They have always given immediate and personal attention to any banking request." ~ Bruce Karnes
An Individual Retirement Account (IRA) is a type of savings account that is tax-free, making it an attractive option for people who are saving money for their retirement. Not everyone can enjoy the benefits of an IRA, but for those who are eligible, it's a convenient and cost-effective way to help you save for retirement.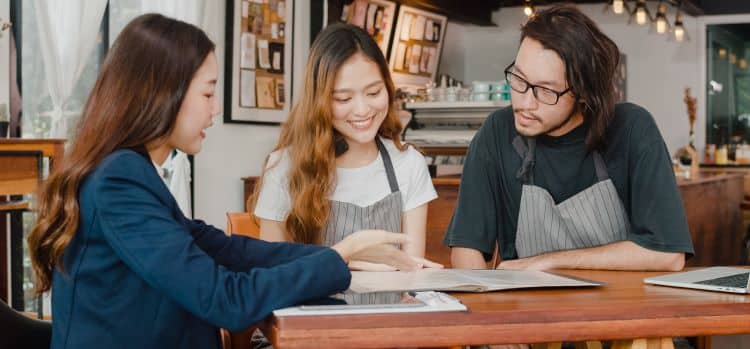 Traditional IRA
A traditional IRA is an account where your investments grow tax-deferred, and the contributions can be tax-deductible. There is also no income cap for contributions. Many retirees find themselves in a lower tax bracket than they were in pre-retirement, so the tax deferral means the money can be taxed at a lower rate.
Roth IRA
A Roth IRA is an account where your money grows tax-free, and your withdrawals in retirement are also tax-free. However, there is an income limit, and contributions are not tax-deductible. After five years of contributing, you can take out the money you contributed anytime without penalty. However, we recommend consulting a banker before you do this to make sure you're following all the IRS guidelines.
Simplified Employee Pension (SEP) IRA
The Simplified Employee Pension IRA is for self-employed freelancers and small business owners with at least one employee. The contributions are tax-deductible, with the account held in the employee's name. The employer makes the contributions, and money is only taxed upon withdrawal.
Savings Incentive Match Plan for Employees (SIMPLE) IRA
The Savings Incentive Match Plan IRA is a retirement savings account for small companies, generally with 100 or less employees. Contributions are tax-deductible, and tax is deferred until you make a withdrawal upon retirement. Compared to a 401K, employers are required to contribute, and unlike a SEP, employees can contribute as well.
Checkbook IRA
A Checkbook IRA, also known as a Self-Directed IRA with Checkbook Control, provides greater investment freedom and control. With a Checkbook IRA, you can make investment decisions and manage your retirement funds more directly. They also give you the ability to invest in alternative assets beyond the traditional options. With the addition of Checkbook authority for this IRA type, accountholders enjoy more convenient access to funds compared to other IRAs.
Please complete the form below and one of our personal bankers will be in touch.
Your SouthStar Bank Personal Banker can walk you through the IRA rules and requirements, including recent changes regarding maximum IRA contributions and required minimum distributions.
Contact our IRA Account Specialists today!
Frequently Asked Questions