Convenience big enough for your Texas lifestyle.
"We could not be happier with our choice to bank with SouthStar. The customer service is truly second to none. If you're looking for a true Texas bank with the best banking experience you'll ever get, SouthStar is the one!" ~ Chandra A.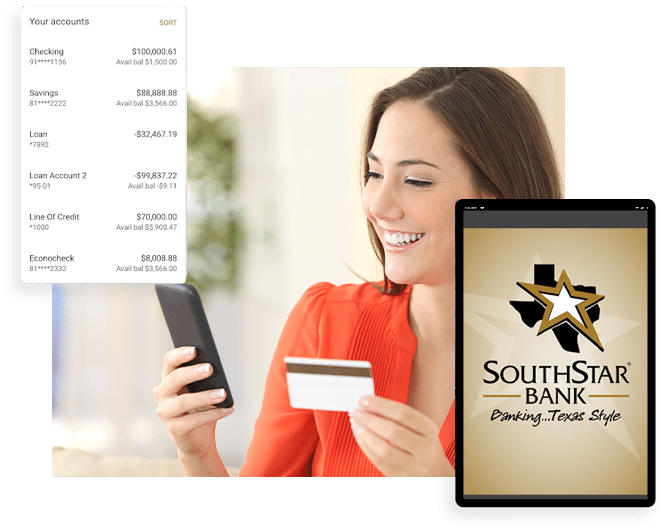 We're pleased to offer the SouthStar Bank app
We'll never turn our back on our personal commitment to you as members of our banking community. That means doing everything we can.
That's why we're pleased to offer the SouthStar Bank app. Gain complete control of your accounts on the go. Just register for online banking, download, and go! It'll be like having a SouthStar Bank branch right in the palm of your hand.
How can the SouthStar Bank mobile app help?
Please complete the form below and one of our personal bankers will be in touch.
Frequently Asked Questions from Clients
We just made errand day shorter.
You have a little bit of free time coming your way. Claim some time for yourself by downloading and installing the SouthStar Bank app today.