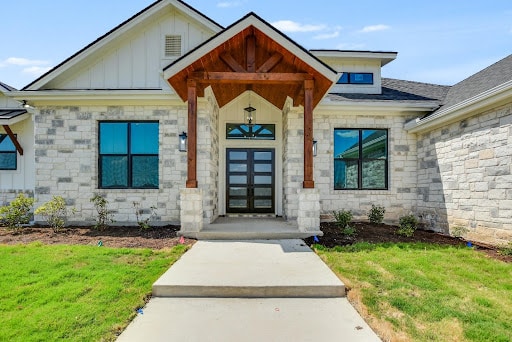 Customer Spotlight – Cockrum Custom Homes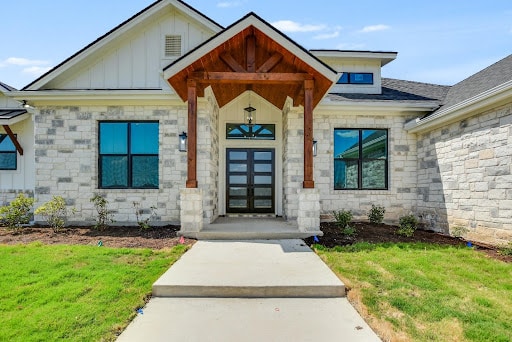 Cockrum Custom Homes is locally owned and operated by Bradley and Marian Cockrum. Established nearly three decades ago, the Cockrums are intimately familiar with Williamson County market, witnessing significant growth in Georgetown and its surrounding communities.
Bradley was keenly interested in home building from an early age. Helping frame homes with his grandfather who was a German carpenter, Bradley began his home building career at the age of 16. He has passed on his passion for craftmanship to his entire family that now works by his side. His son, Garrett Cockrum, working as superintendent and project manager at Cockrum Custom Homes, and daughter, Amber Cockrum, who manages the most recent expansion of their business, Cockrum Commercial. His eldest daughter, Haley Waggoner, a licensed residential real estate agent with Keller Williams, manages the real estate transactions.
Cockrum Custom Homes remains a niche business dedicated to quality custom homes. A full-service, residential custom home builder, the team specializes in 1+ acre homesites in Williamson County. Clients appreciate their attention to detail and personal approach to home building.
Bradley values personal relationships and local expertise, and so found SouthStar Bank to be a fit for his financial needs. SouthStar Bank is able to provide a full relationship including commercial accounts as well as lending services for spec homes. From the personal attention by Tina Zander, Branch Manager, in retail and commercial banking to knowledgeable insights from lender, Jesica Garza. "Their professionalism and service can't be beat," says Bradley.
Ready to build your custom home with Cockrum Construction? SouthStar Bank provides financing for lot purchase and construction with one-time-close. If your dream home is on acreage or otherwise unique, look to Kevin Kelly and the team of expert lenders who specialize in flexible, common-sense financial solutions to meet your needs.
CONTACTS
Cockrum Custom Homes

200 Sedro Trail | Georgetown, TX 78633
sales@cockrumhomes.com
512.930.1130
SouthStar Bank
4535 Williams Dr. | Georgetown, TX 78633
512.688.5093

Jesica Garza, Vice President & Branch Executive | NMLS# 1508061
jesica.garza@southstarbank.com | m: 512.966.7342
Tina Zander
Assistant Vice President & Branch Manager
tina.zander@southstarbank.com | m: 512.217.7605